Exhibitors' pre-trade show guide - frequently asked questions
4/26/2022 2:36:03 PM
The final weeks before the trade fair are a hectic time of preparation for the exhibitors. We have compiled answers to the most frequently asked questions below so that you do not forget anything important.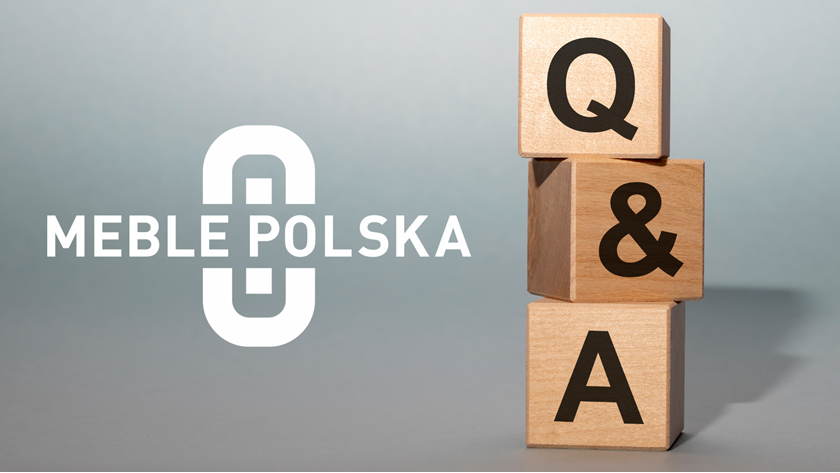 We would like to remind you that, exceptionally, the trade fair starts on Monday 16.05.2022 !!!
1. ENTRY CARDS, INVITATIONS FOR VISITORS:
Entrance documents and customer invitations are available in the exhibitor area Strefa Wystawcy.  
2. INSTALLATION / CONSTRUCTION OF STANDS / DISASSEMBLY:
The entry documents for the assembly and disassembly are free and can be generated under the following link: http://rejestracja.tobilet.pl/pl/meble-polska-2022-rejestracja-montaz-demontaz/
Dates for assembly and disassembly:
Assembly:     12.05 - 15. 05. 2022 r.
Opening hours of the pavilions and exhibition grounds: 7 a. m. - 9.30 p. m.
On 15.05.2022r. (last day of assembly) the pavilions are open until midnight.
20.05 - 21.05.2022 from 7 a. m. to 9. 30 p. m.
3. INVITATIONS TO VISIT
Each company has attached 40 invitations in electronic form available in the exhibitor area.
Each invitation must be activated. After activation, the system will send a multiple admission ticket for all 4 days of the event to the e-mail address provided.
It is possible to issue more invitations (free of charge).
4. FACTURES:
I would remind you that the provision of land requires payment of the total amount for the area ordered and the registration fee. Invoices can be downloaded after you have logged in to the exhibitor area under "Invoices".
5. CONSTRUCTION AND EQUIPMENT OF THE STAND:
I remind you that you ordered UNDEVELOPED space. If the installation is carried out by your staff or an external company, you must complete and return the statement of the contractor. Please also send us your booth design.
Firms situated in Hall 5 and 6 – send on e-mail:  rejon3
ATTENTION!!! It is also necessary to order technical services – Exhibitor Zone – Shop – Meble Polska 2022. For orders from 01. 05. 2022 higher prices apply.
If the setup is carried out by our IDEAEXPO cell, you do not need to submit these documents.
6. TRADE FAIR OPENING DATES AND TIMES
Trade fair dates:  16 – 19.05.2022 (Monday – Thursday)
Opening times:
for exhibitors: 9 a.m. – 7 p.m.
on the last fair day i.e. – 19.05.2022:  9 a.m. – 12 p.m.
for visitors:   10 a.m. – 6 p.m.
on the last fair day i.e. – 19.05.2022:  10 a.m. – 5 p.m.
7. Car entry
Due to the changes on the exhibition grounds, this year, exceptionally, entry will take place during assembly, the duration of the exhibition and disassembly through gates  5 and 7 (map). There is no possibility of entry from Śniadeckich Street.
8. Exhibitor catalogue
We encourage you to complete the catalog entries of the companies (on the company's account in the exhibitor's area). The catalog is now available: https://www.meblepolska.pl/pl/dla-zwiedzajacych/wazne-informacje/katalog-wystawcow/
9. Your logo on the homepage
We remind you that each exhibitor can send a logo (preferably in png format without a background, but it can also be jpg), which we place on the website https://www.meblepolska.pl/pl/
10. Branch evening
Branch evening will be held on 18 May, 2022 on Wednesday at 7 p. m. More details soon.
See you soon!