Anniversaries: 30 years of Drewmix
Our exhibitor, Drewmix company celebrates its 30th anniversary.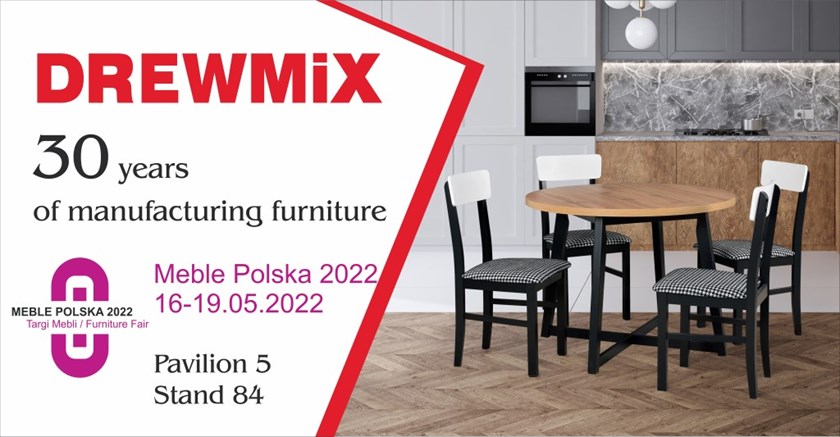 This year we are celebrating an exceptional jubilee - the 30th anniversary of the company. The history of DREWMIX began exactly in March 1992 in a small house workshop with a few employees.
For 30 years, thanks to the strength of our family, determination, and hard work, we have developed to the scale of a modern company, currently employing over 300 people. We are proud to admit that there are people in our team who have been with us since the beginning of the company.
We have specialized in the production of chairs and tables and we want to develop further in this direction. We have built one of the most modern production lines in Poland, investing in the machines of the best companies. Thanks to modern solutions we provide our customers with high quality products at good prices.
We sell to over 15 countries around the world. Our furniture is in almost all shopping chains in Poland and in many good furniture stores.
We would like to thank our Customers, Partners and Employees for the years spent together. Thanks to you we can proudly recall our past and look into the future with great optimism.