BIZNES.meble.pl website and monthly magazine Media Partners of MEBLE POLSKA Special Edition
"BIZNES.meble.pl is a recognized brand in the furniture busienss media market. Its core is a monthly magazine published in hard copy and a portal dedicated to professionals associated with the furniture industry.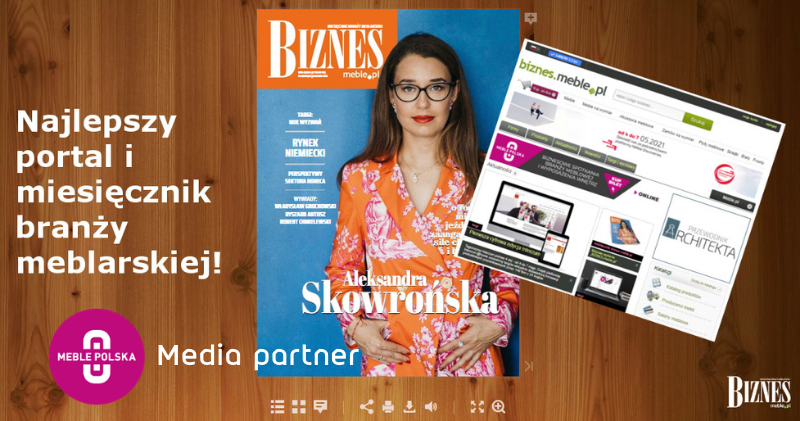 "BIZNES.meble.pl" provides a fresh look at the furniture industry: no taboos, no conformism - facts and opinions, always professional. Analyses of phenomena taking place in the furniture industry and in the business world, information about foreign markets, interesting interviews are all sources of inspiring knowledge that will help you achieve your professional goals. In addition... news, trends, world-class design, behind the scenes of the industry and questions to famous people about what other media are afraid to ask.
"BIZNES.meble.pl fills the gap between specialist publications on technologies and products of the furniture industry and interior design media. An experienced and open-minded team guarantees the highest level of content and reader satisfaction.
Since September 2019, the "BIZNES.meble.pl" monthly has been a member of the elite International Alliance of Furnishing Publications (IAFP). The association brings together the best magazines from 18 - now 19 - countries, dedicated to the furniture market and furniture production.