IFJ - our Media Partner in India
IFJ - the Indian review of world interiors, architecture, furniture and design – is the only 'made in India' publication with international reach in the interiors + design space. It is a unifying platform between allied sectors of the industry.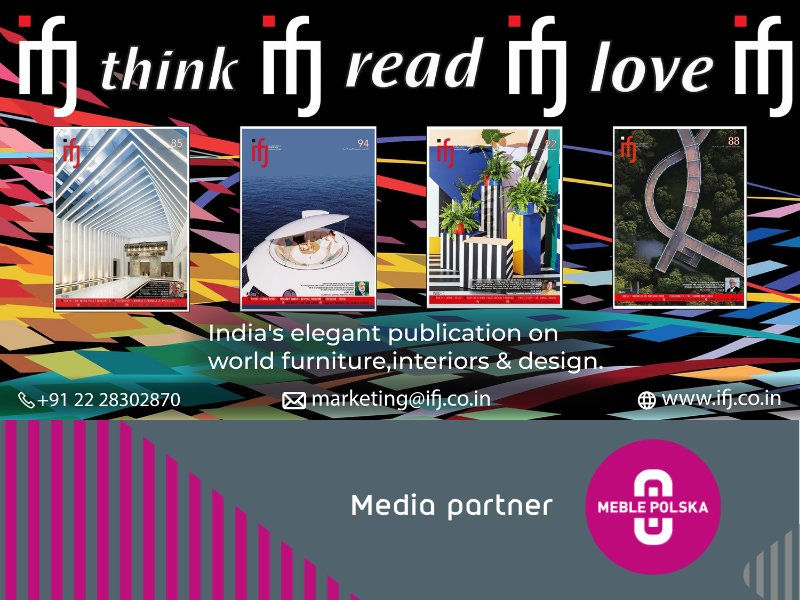 IFJ is a proud to be an invited member of the prestigious International Alliance of Furnishing Publications (IAFP). IFJ is also a member of the WFC- World Furniture Confederation.
Published six times per year, IFJ (previously known as Index Furniture Journal) is circulated to 30,000 named professionals within the industry including architects, interior designers, builders, furniture manufacturers and retailers, Furniture Importers and distributors, Specifiers, hospitality management and also sent to International associations and trade bodies.
Every issue of IFJ has a rich mix of Project news and views, events, trends and developments within the interiors industry and is an important reference and specifying tool for professionals.
IFJ is the partner publication of choice for many important Fairs across the Globe, to promote these fairs to the Indian buyers.
IFJ is published by Index Media Pvt Ltd which is a part of the Universal Media Group (UMG) of companies. The organization is a provider of complete business solutions that completely cater to specific business needs, and together provide complete solutions, within industry groups. UMG comprises six independent companies offering services like Trade Fairs, Publications, Digital Marketing, Research & Consultancy, Design studio, Organizer of curated industry Events.