Registration for exhibitors has already started
We are already accepting applications for participation in the MEBLE POLSKA 2021 Furniture Trade Fair.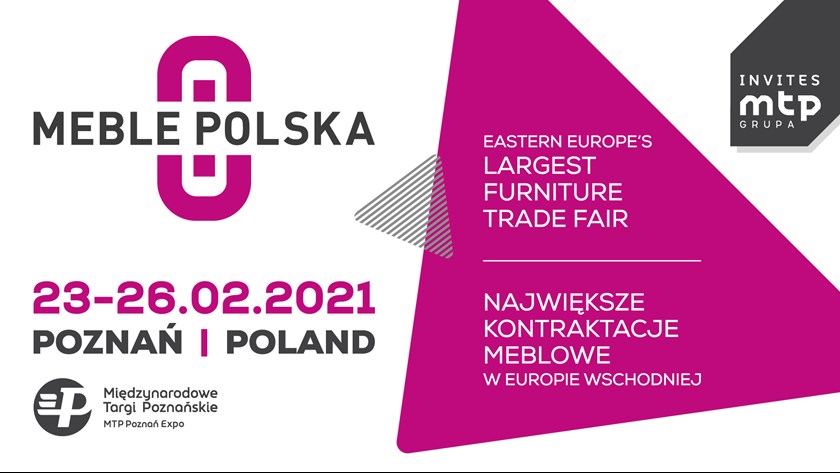 We are closely observing the situation in the world and consistently implementing our plan to organize next year's fair. We have already started an information campaign, in which we contact potential exhibitors by phone and e-mail, reminding them about the promotional price offer valid until the end of October.
The response to this campaign from furniture manufacturers is surprisingly positive. Many companies have already confirmed their interest in the exhibiting at MEBLE POLSKA 2021, reserving similar exhibition space to this year's one.
If you are interested in the participation in the fair, please contact us and make an initial reservation of space.