Recently we have once again noted the activity of companies offering alleged access to data of MEBLE POLSKA 2022 participants. All such offers are fraudulent and an attempt to extort money.
Unknown perpetrators are sending e-mails offering to sell access to lists of participants of our event. We would like to inform you that all data of people registered to participate in MEBLE POLSKA Furniture Trade Fair is safe. There has been no data leakage and the offers sent out are simply a scam and an attempt to defraud.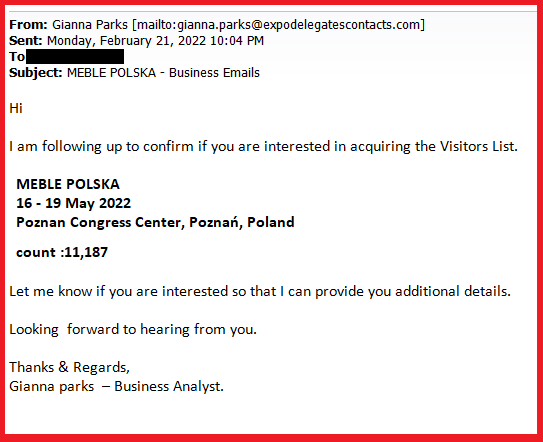 We advise you to mark any such messages as spam and remove them from your mailbox.